Doha Debates and TED are partnering to uncover creative ways to transform public discourse, making difficult conversations possible and sharing new ideas from around the world. TED and Doha Debates launched the partnership by hosting "Up for Debate," a TED Salon about the power of civil discourse at TED headquarters in New York on Jan. 16, 2019.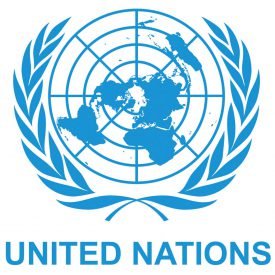 Doha Debates collaborated with the United Nations for its first special edition of Doha Debates on the role of technology in the context of peace. Together with UNESCO-Qatar and the United Nations Department of Political and Peacebuilding Affairs (DPPA), Doha Debates followed the call of United Nations Secretary-General António Guterres of exploring how innovation and new technologies can play a critical role in addressing global crises.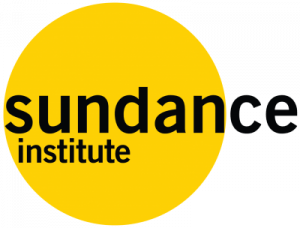 In January 2020, Doha Debates partnered with Sundance as an Institute Associate to host a live Course Correction podcast recording about press freedom. Course Correction host Nelufar Hedayat was joined by Filipino journalist Maria Ressa and director Ramona S. Diaz, who discussed Diaz's recent film, A Thousand Cuts. The film documents Ressa's work to fight disinformation and the weakening of the Philippines' democracy.
Doha Debates is working closely with Vox Media to share the debate topics of Season 1 with new audiences and inspire conversations that drive solutions. At SXSW 2019, Doha Debates hosted a Portal with audiovisual equipment to speak with, see and engage people across the world. The experience took place in Vox Media's "The Deep End" at SXSW. Doha Debates co-hosted a talk led by Melissa Bell, Vox co-founder and publisher of Vox Media, sparked by Doha Debates' short film (Un)divided, to dive into its themes of bridging ideological differences and the importance of open dialogue.
Our partnership with Shared_Studios amplifies a new generation of voices for solutions to global challenges. We launched a Portal in Doha that empowers people to speak face to face across the world, using intimate, immersive conversations to bridge differences and share global perspectives. We are engaging Qatar's population in unique ways by beaming in new and diverse voices across digital platforms and live events.
Fortify Rights is a human rights nonprofit based in Southeast Asia. Together, Fortify Rights and Doha Debates are training a group of Rohingya refugees on the basics of photography and Instagram, and we are equipping them with mobile phones to document their lives in refugee camps in Cox's Bazar, Bangladesh, for an entire year. Through this partnership, Fortify Rights and Doha Debates are empowering Rohingya refugees to share their stories with the world.
Doha Debates partnered with Doha Forum, a global platform for dialogue that brings together leaders in policy to build innovative and action driven networks, at Doha Forum 2019. As one of Doha Forum's media partners, Doha Debates brought young voices into this global conversation.
Doha Debates teamed up with eNCA, South Africa's most-watched TV news network, showcasing our Cape Town debate on the world's worsening water shortage crisis. In addition to Doha Debates' own livestreams, eNCA also livestreamed the debate on its website and social media platforms as well as televised the debate to viewers across southern Africa in prime time.