The Lusail Museum in Doha, Qatar, is a museum of ideas and their history with a local anchor. It aims to provide an engaging and thought-provoking experience for visitors that addresses historic and contemporary cultural encounters. Doha Debates collaborated with Lusail Museum and VCUarts Qatar for a town hall-style debate about Orientalist art in November 2023.
VCUarts Qatar is the Qatar campus of the prestigious Virginia Commonwealth University School of the Arts in Richmond, Virginia. It was established in 1998 through a partnership with the Qatar Foundation. Doha Debates collaborated with VCUarts Qatar and Lusail Museum for a town hall-style debate about Orientalist art in November 2023.
Doha Forum is a global platform for dialogue that brings together leaders in policy to build innovative and action-driven networks. As a media partner at Doha Forum 2019 and 2020, Doha Debates brought young voices into this global conversation.
ENews Channel Africa (eNCA) is South Africa's most-watched TV news network. In 2019, eNCA amplified the reach of our Cape Town debate on the world's worsening water shortage by livestreaming the debate on its website and social media platforms and televising it to viewers across southern Africa in prime time.
Foreign Policy, a digital and print publication covering global affairs, current events, and domestic and international policy, partners with us to produce our podcasts Course Correction, The Negotiators and The Long Game. 
Together with human rights organization Fortify Rights, we trained three young Rohingya refugees in Bangladesh on the basics of photography and Instagram. These Rohingya Media Fellows have been equipped with mobile phones and are documenting their lives inside Cox's Bazar, the largest refugee camp in the world. In November 2020, the project won the Shorty Social Good Award in the Immigration & Refugees category.
Generation Amazing uses football to promote social inclusivity and gender equality and develop life skills in youth participants. As part of the 2021 Generation Amazing Festival in Doha, we hosted a coversation with Olympian, activist, author and entrepreneur Ibtihaj Muhammad on her experiences as a Black Muslim hijabi woman in sports. At the festival, we also curated Doha Portal engagements exploring social change through the power of athletics.
Hamtramck, USA is a documentary film exploring life and democracy in America's first Muslim-majority city. As an impact partner on the film, we co-developed accompanying educational curriculum with the filmmakers. Hamtramck, USA was also featured in the 2021 Solutions Cinema film festival presented by Doha Debates and the Points North Institute.
NowThis, the world's most-watched social media video service, livestreamed two of our debates on their Facebook and Twitter platforms in 2019: "Capitalism: Can we prosper without growth?" on Oct. 23, and "Loss of Trust: Can we thrive without trust in governments?" on Nov. 11.
Game development studio Playmatics focuses on merging story and interactive experiences in digital and real-world contexts. Antidote uses design and technology to bridge the gap between mission-driven organizations and their human impact. In 2020, we worked together to develop Policy Shift: COVID-19, an interactive tool that allows users to select a country or region of the world and see how public health policy changes in that particular area have had direct effects on COVID-19 infection and mortality rates.
Points North Institute is an interdisciplinary community of filmmakers, artists, journalists, industry leaders and local audiences serving as a launchpad for the next generation of nonfiction storytellers. In 2021, we teamed up to launch Solutions Cinema, a series of film screenings and summit-style interactive discussions exploring story-driven strategies for social change.
Shared_Studios is devoted to transformative conversational experiences powered by human-centered technology. Their Portals use mobile physical spaces to make people feel like they're sharing the same space with others elsewhere in the world. In 2019, we partnered on the launch of a Doha Portal, which currently provides a curated space for the citizens of Qatar to learn, question and connect.
In 2021, we collaborated on the inaugural Doha Debates Ambassador Program, in which 37 young changemakers and activists from all over the world engaged with our unique systems-thinking curriculum, meeting with global experts and leaders to explore and wrestle with pressing global challenges and to develop essential leadership skills.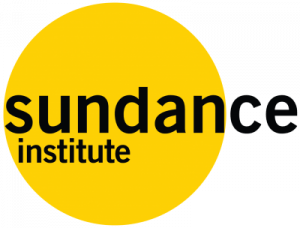 The nonprofit Sundance Institute is a champion and curator of new and original stories for the stage and screen. In January 2020, we hosted a live recording of our podcast Course Correction from the Sundance Film Festival on the subject of press freedom. In "Targeted for Telling the Truth," host Nelufar Hedayat was joined by journalist Maria Ressa and director Ramona S. Diaz to discuss Diaz's film A Thousand Cuts, which documents Ressa's work to fight disinformation and the weakening of the Philippines' democracy. Ressa became the first Filipino Nobel Prize laureate in 2021.
TED is a nonprofit organization devoted to making great ideas accessible and sparking conversation. We launched our partnership in January 2019 by cohosting "Up for Debate," a TED Salon about the power of civil discourse, at TED headquarters in New York. We also presented a debate on the merits and future of globalization at TEDSummit 2019 in Edinburgh, Scotland, on Jul. 24.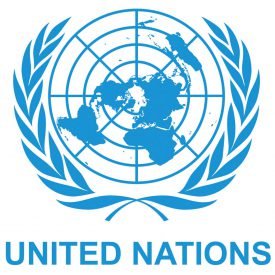 The United Nations (UN) aims to maintain international peace and security, develop friendly relations among nations and achieve international cooperation. In December 2019, we teamed up with the UN Department of Political and Peacebuilding Affairs (DPPA) Innovation Cell and UNESCO-Qatar for a special debate on the role of technology in the context of peace.
The United Nations Office of the Secretary-General's Envoy on Youth works to empower young people as rights-holders, agents of change and global leaders. In 2020, their virtual UN75 Youth Plenary — an inclusive, forward-looking, youth-driven global dialogue on the theme of the 75th anniversary of the UN — featured a special episode of #DearWorldLive that explored the global response to the COVID-19 pandemic.
Leading independent modern-media company Vox Media helped us share our season one debate topics with new audiences and inspire solutions-driven conversations. At SXSW 2019, Vox Media's "The Deep End" hosted an interactive panel discussion moderated by Melissa Bell, publisher of Vox Media, featuring the two subjects of our short film (Un)divided. Portal technology from Doha Debates and Shared_Studios allowed people from all over the world to join the conversation.
Global education, communications and strategic advisory group World Enabled (Victor Pineda Foundation) partners with Doha Debates to create the video series "My Disability Justice," amplifying the voices of disability-rights advocates and illuminating critical issues in the disability community. Our goal is to unite, empower and inspire young people to become impassioned, informed disability justice leaders. 
The World Innovation Summit for Health (WISH) convenes experts from across the world to explore innovative, collaborative solutions to global health challenges. At the 2020 Summit, we hosted a special #DearWorldLive episode on race and health care titled "Unequal Treatment: Racism in health care," which examined how COVID-19 has laid bare the prejudices of health care systems around the world, and what we can do to eliminate these prejudices.